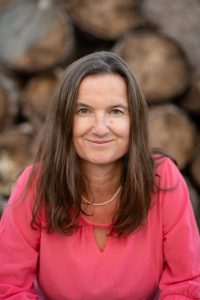 I am a mindfulness and self-compassion teacher, counsellor and mindfulness teaching supervisor based in southwest London and Surrey. I set up Go Mindfully with Jaya Rudgard in 2010, originally offering public Mindfulness-based Stress Reduction (MBSR) and then Mindful Self-Compassion (MSC) since 2015. I am passionate about raising the awareness of compassion approaches and volunteer for the network of Mindful Self-Compassion Teachers UK.
I teach at MIND as well as offering adapted mindfulness and compassion-based courses in the NHS to staff and patient groups and in the corporate sector. I also support a community of self-compassion course graduates with monthly practice days, residential retreats of varying lengths and one to one mentor sessions. I was a senior counsellor in a university setting for 10 years and now run a private practice offering mindfulness and compassion-based therapy.
---
Qualifications
Completed Teacher Training Pathway at Centre for Mindfulness Research and Practice (CMRP), Bangor University
Certificate of Competence in Teaching Mindfulness-based Courses, CMRP, Bangor University
Trained Supervisor, CMRP, Bangor University
Trained teacher of Mindful Self-Compassion with the Center for Mindful Self-Compassion (Chris Germer and Kristin Neff), Bangor University
Certificate in Counselling Supervision, Revision London
Diploma in Person-Centred Counselling, Metanoia Institute
MA Hons Theatre and History, Glasgow University
---
Teaching Training Specialisms
Ongoing mentoring, practice support and development following public eight-week courses
Mindfulness and Self-Compassion for NHS Staff and in particular mental health staff groups
Co-development and delivery of pilot Mindful Self-Care program for health and workplace settings, incorporating mindfulness and mindful self-compassion components
Mindfulness-based therapy for counsellors in training
Mindfulness and compassion in the workplace
---
Retreat Lead Experience
I began teaching regular residential mindfulness retreats in 2012 with Jaya Rudgard, aimed at supporting graduates of our own and other eight-week mindfulness courses to maintain and deepen practice. These retreats ranging from 2 to 6 days have included extended periods of silence, as well as mindfulness in nature, yoga, qigong and creative expression. Recently I ran a weekend retreat on my own with the theme 'us in the world and the world in us' – I see retreat as an opportunity to experience the freedom of mindful being, connecting in a heartful and meaningful way with ourselves, with each other and with the natural world around us. It's important to me that mindful and heartful living is accessible and fun, and I bring this to my retreat leadership style.
---
Retreat Specialisms
Retreats for graduates of the eight-week mindfulness or Mindful Self Compassion courses
Mindful Self-Compassion retreats and five-day intensives
---
Personal Practice
I was introduced to meditation through yoga in my early 20's and then began regularly meditating after attending a 10-day intensive Buddhist retreat in India in 1997. Over the last 20 years I've explored different traditions and approaches in the service of opening the heart and freeing the mind from the habitual patterns that limit me.  The cultivation of compassion for self and others is the core of my practice which includes meditation, yoga, five-rhythms dance and Kirtan yogic chanting.
One of the aspects I love about the mainstream/secular mindfulness approach is the inclusivity and absence of dogma, celebrating the range of possibilities for living wholeheartedly. I am particularly influenced by Tara Brach's Radical Acceptance approach and learning from different therapeutic as well as Buddhist sources. My practice home is in the variety and depth of the Insight Meditation tradition, regularly attending training and retreats at London Insight, Gaia House and with Bhante Boddhidharma at Satipanya.
---
Publications
Shobbrook-Fisher Z,M "Passionate about presence – a reflection on the experience of being a person centred therapist who teaches mainstream mindfulness." Person-Centred and Experiential Psychotherapies Journal, Vol 15, 2016, doi/full/10.1080/14779757.2016.1196720.
---
Further info
My website is www.gomindfully.org where you can also read my regular mindfulness blog. My Mindful Self-Compassion website is at www.mindfulselfcompassionuk.com.